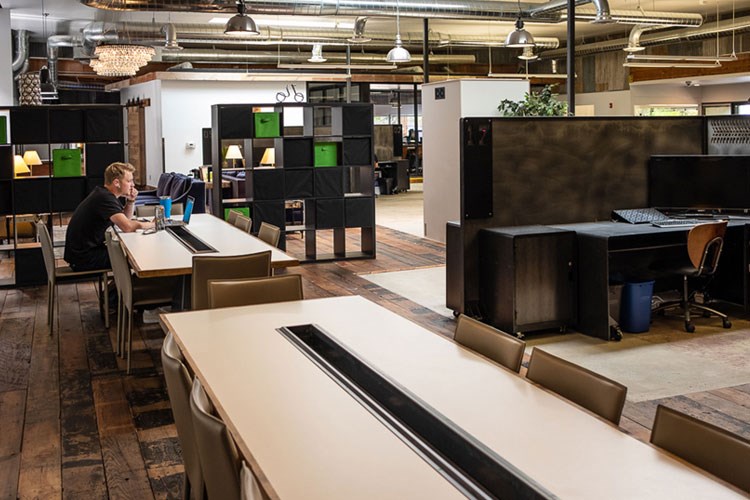 We know, trust us we definitely know…. the ups and downs of shutdowns, opens, closures, opens, lockdowns and let's face it, stress-downs. Most importantly, most professionals are now REALLY starting to feel the effects of the "Working From Home" life, aka WFH.
You've embraced the challenge, mustered ahead. Got creative with living room rearranging, or kitchen table workspaces. Found a quiet place in the closet to take that call while the kids or pets are running around. You may have even gotten a green screen for those ever-growing Zoom calls - of course, if there aren't too many devices already streaming the WiFi at home.
But now, now you are looking for a break, a change, a breath. An environment that both fosters growth and community and, sanity and focus, all while still being able to balance ever-changing schedules that affect the whole family.
Welcome to Urban Office. Your home away from home and place to anchor in your growth for 2021. With unparalleled service, high-speed Wifi, and even private networks. Coffee that will get you to give up your Starbucks card, and full business office amenities. Not to mention the incredible conference and meeting room spaces (perfect for social distancing) to meet with your team or clients, also included with your membership. (Click here: Manage Stress and Support Your Teams' Resilience) Less we do not forget, you are literally 120 seconds away from the amazing South Willamette Greenway Trail...you know, the experts say it's important to get outside, for mind, body, and immunity!
"Over the last couple months, Urban Office has become my proverbial home away from home. I have worked for myself for years (as a freelance business journalist) and long considered ditching my home office for a coworking space. I decided to take the plunge after the coronavirus pandemic set in and other members of my family began working from home, making it much harder for me to focus during the day. I couldn't be happier with the decision. Urban Office is an architecturally stunning and well-run facility. The cost is reasonable; the staff is friendly and responsive; and other members are courteous and quiet. I have found that I'm much more productive at Urban Office than I am at home and happier in general, given the separation between my work and home life. Wish I would have made the switch much sooner."
—Anna Robaton

You feel empowered when you know there are viable options. Ditch the frustrations of being stuck at home. Book Your Tour Now and start Your $99 floating desk special, to give you the opportunity to experience our safe culture of empowering businesses and the community.