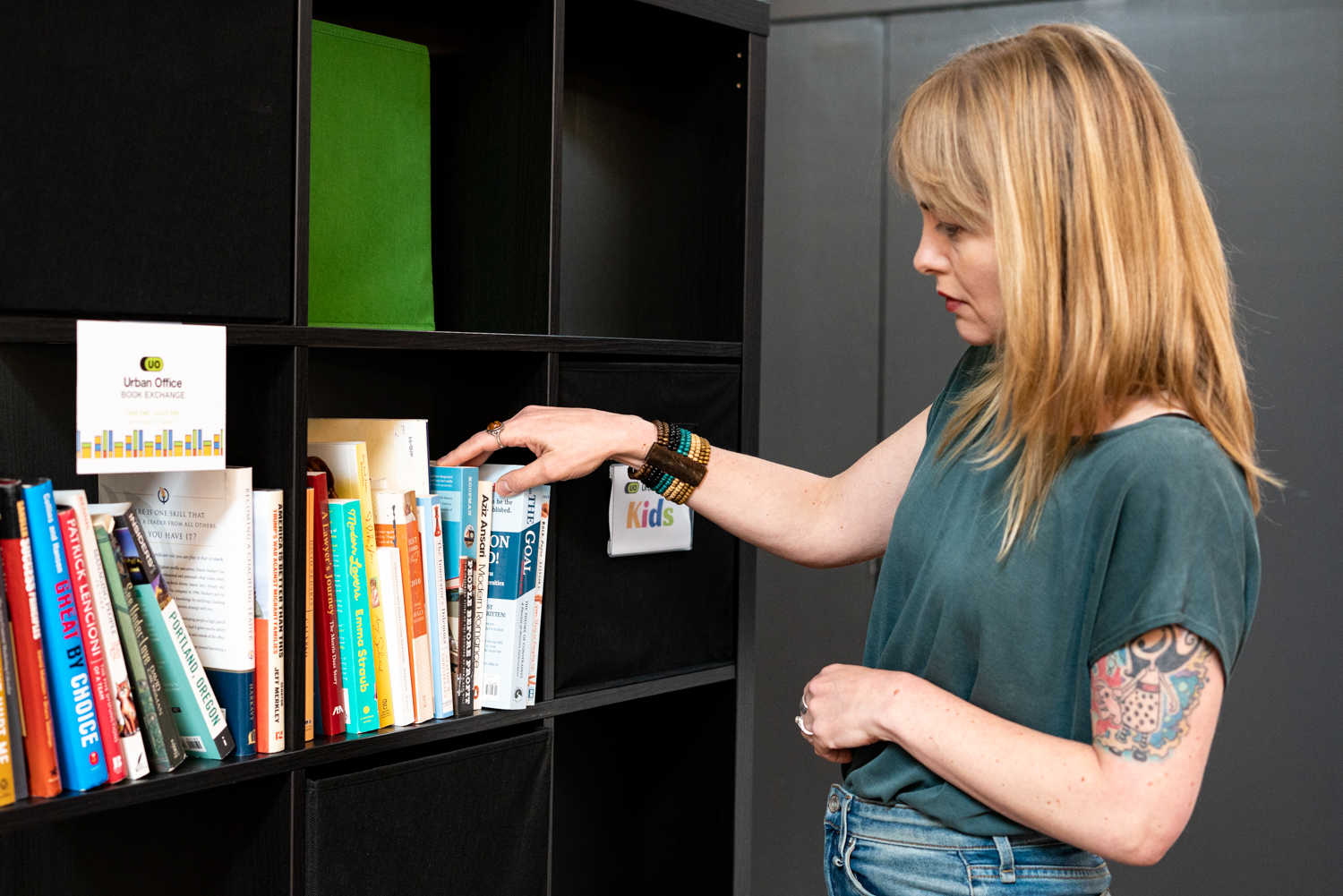 Leadership skills are learnable -- and putting them into practice in new ways takes courage. Let's learn together.
No matter our age, level of education, or position of authority, we all have opportunities to lead in our everyday lives.
This supportive small group will meet weekly for 7 weeks (Jan 14 to Feb 25) as we read through
Dare to Lead
and use the accompanying workbook.
We ask that participants commit to:
Coming with an open heart to learn from others and to share our own growth and challenges willingly
Attending all sessions (1 missed session is acceptable, if necessary)
Listening more than speaking
Keeping the confidence of the other participants
Completing the weekly readings and homework assignments (combined these will take about 2-3 hours a week)
If this all sounds like the kind of group you're eager to participate in, we're eager to have you!
Register here
.
Please send any questions to
[email protected]
or give us a call at 503-548-0888.
There is a $35 cost for this 7-week series, which includes books, workbooks, and incidentals -- and ensures we'll show up for each other and ourselves. If you already have the book, no problem -- now you'll have one to give to a friend!
For more background, here's what Brene Brown says about this work:

I've spent twenty years studying courage, vulnerability, shame, and empathy, and I recently completed a seven-year study on brave leadership. The goal of Dare to Lead is to share everything we've learned about taking off the armor and showing up as leaders in a skills-based and actionable playbook. Here are a few of the big ideas that emerged from this research:
01. YOU CAN'T GET TO COURAGE WITHOUT RUMBLING WITH VULNERABILITY. EMBRACE THE SUCK.
Daring leadership is a collection of four skill sets that are 100% teachable, observable, and measurable. The foundational skill set of courage-building is "rumbling with vulnerability." Once we have built these rumbling skills, we can move on to the other three skill sets: Living into Our Values, Braving Trust, and Learning to Rise. Our ability to be daring leaders will never be greater than our capacity for vulnerability.
02. SELF-AWARENESS AND SELF-LOVE MATTER. WHO WE ARE IS HOW WE LEAD.
The greatest barrier to courageous leadership is not fear—it's how we respond to our fear. Our armor—the thoughts, emotions, and behaviors that we use to protect ourselves when we aren't willing and able to rumble with vulnerability—move us out of alignment with our values, corrode trust with our colleagues and teams, and prevent us from being our most courageous selves.
03. COURAGE IS CONTAGIOUS.
To scale daring leadership and build courage in teams and organizations, we have to cultivate a culture in which brave work, tough conversations, and whole hearts are the expectation, and armor is not necessary or rewarded. We have to be vigilant about creating a culture in which people feel safe, seen, heard, and respected.
The skill sets that make up courage are not new; they've been aspirational leadership skills for as long as there have been leaders. We just haven't had the courage for real talk about courage. But it's time. And if you want to call these "soft skills" after you've tried putting them into practice—go for it. I dare you. Until then, find a home for your armor, and I'll see you in the arena.
--Brene