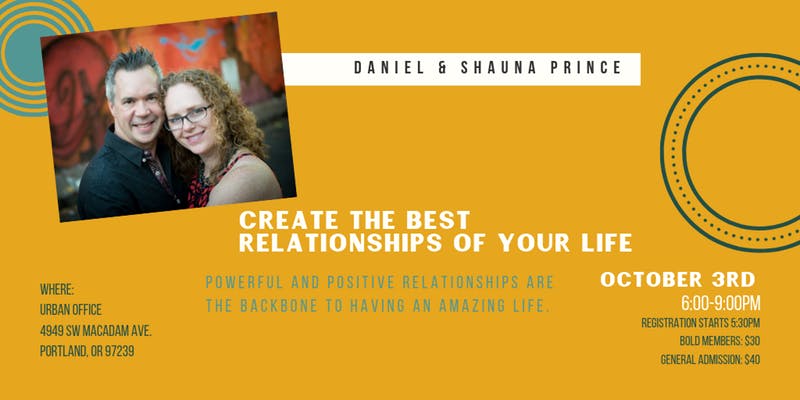 Daniel and Shauna Prince of Prince coaching and consulting will be hosting this three hour deep dive workshop on letting go of your judgement and past expectations whether that's through success or failures to help clear the way for a bigger, better, more f*ck yes future.
Let's partner together to make it happen.
We've been trained by the world's finest coach and leadership training program, Accomplishment Coaching.
We are ontological life coaches and consultants. We support you discovering the essence of who you truly are, and we stand for you to bring your most authentic self to the world.
We work with our own coaches full-time, which helps us to serve you at the highest level.
We are members of the International Coach Federation.
We've been happily married for over 20 years.
We work both individually, and as a team, depending on your requirements.
Learn the techniques to create breakthrough goals that you actually want to do the work to create.
Powerful and positive relationships are the backbone to having an amazing life.
Humans are meant to be in relationship and community, and creating awesome relationships takes conscious work. Learn how to navigate tricky relationship situations, have difficult conversations, and create the relationships you've only dreamt of (think life partner, business partner, boss, colleague, etc.) by being a master communicator.
Tickets at
https://www.sheshungryco.com/event-details/create-the-best-relationships-of-your-life
.