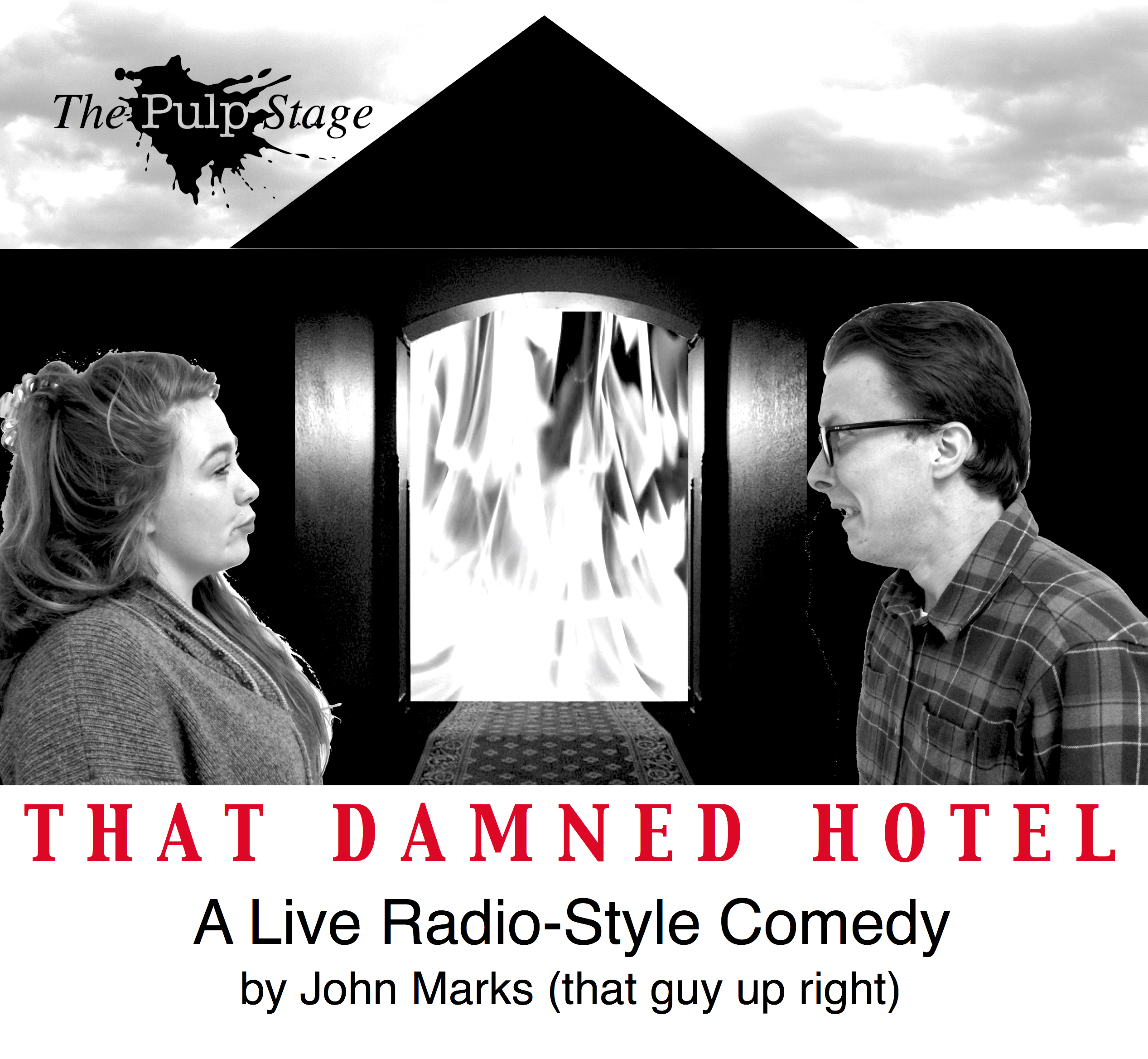 Prime Readings: That's what we specialize in with The Pulp Stage theatre company. Reading a play is nothing new but in this case, the plays are deliberately formatted to give you a full-on theatre experience... using just the words.
The effect? We plunge you into the action and reveal the world you're in, bit by bit. It kinda messes with your head. You'll kinda love it. Here's our latest offering:
Do you love supernatural comedy and hate front desk work? Oh, have we got some stories for you, as we continue the DAMNED HOTEL saga ...

Frank is desperately trying to avoid being pulled into the family accounting business. Perhaps owning and managing a hotel would set him up in the world? The problem is that Frank isn't prepared for the stresses of customer service, especially when one customer becomes possessed by a demon. And it only gets stranger at...
THAT DAMNED HOTEL: A New Comedy by John Marks.
Directed by Jeff Kuenle, three episodes of this serial will be performed as a radio-style reading at Urban Office.
Doors at 6:30, show at 7:00pm
Suggested donation $10 but all are welcome without judgment in any case. We wanna get some fun cooked up and your showing up is ESSENTIAL.

This presentation is open to the public, runs around one hour and is recommended for audiences age 12 and up.